Dr. Penny . . .Writes
creating content that sounds like your brand shouldn't be like nailing
jelly to the wall.
I can help you with that – the writing part that is
(You're on your own with the jelly.) 



Imagine how relaxing it would be for
someone else to do the writing and have it always sound like you and your brand voice.
What if
you write your own stuff, but aren't you sure it sounds like your brand? Do you have that niggling feeling that your brand voice isn't quite right?
You're an expert on all things related to food and nutrition (and probably a heck of a lot more).
but, Asking you to write blogs is like asking Stephen King to explain the Kreb's Cycle.
You want to focus on building your business and seeing clients – not copywriting.
I focus on creating content that sounds like your brand, which gets found by Google and your audience.
I'm a Certified Brand Voice Specialist, so I've got the tools to analyze your voice and mimic it in my writing. My writing will sound just like yours. 
Oh, and SEO? I help with that, too. Every blog I write for you will target specific SEO keywords to your brand, so it gets found by Google and your ideal clients.
Content that is created for you, sounds like you, and gets found – it's what I do.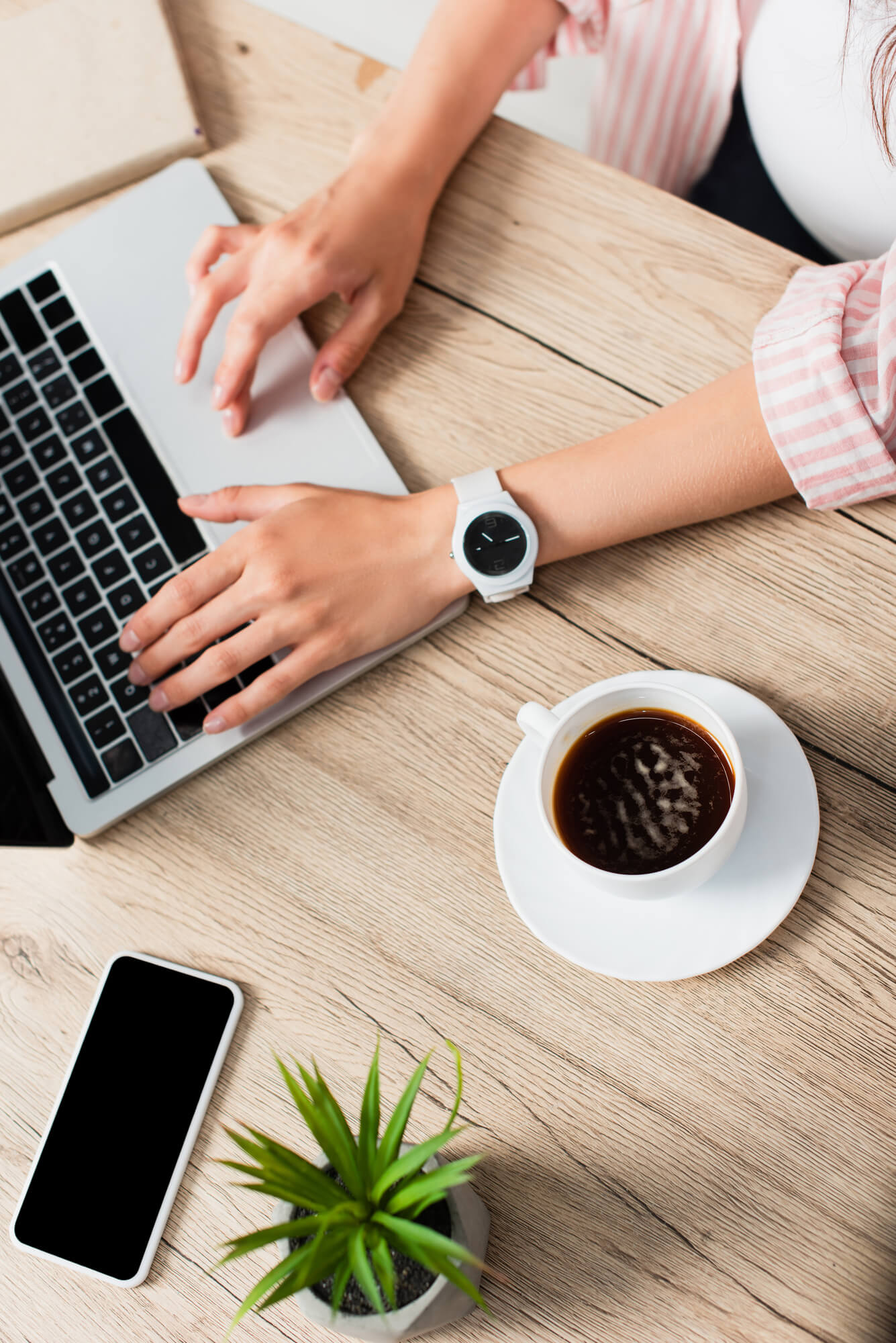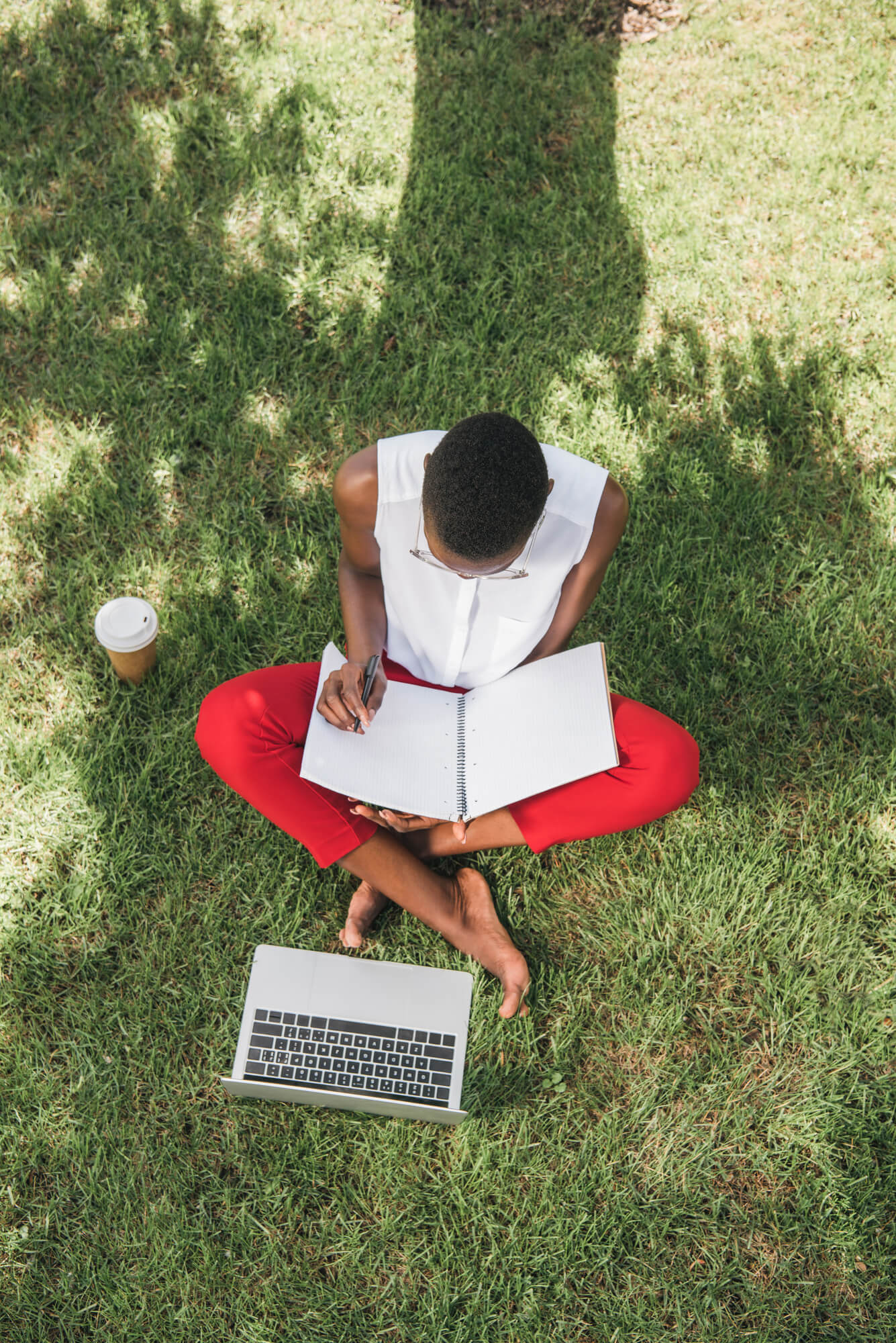 Want to do your own writing but haven't gotten your voice dialed in?
I can help you pinpoint your voice and show you what to do so your writing always sounds like you.
As a Certified Brand Voice Specialist, I've got the tools to help you create and reproduce your brand voice. 
We'll work through a fun exercise to identify your brand's values, which leads us straight to your brand voice.
You'll learn all about your brand's voice (there are nine different voice types, BTW) and how to mold your writing to your voice. In fact, we'll take some of your writing and tweak it to fit your brand voice so you can see how to do it.
You'll have a voice that draws your ideal peeps to you.
Pretty cool, right?
YOUR SUPERPOWER IS HELPING YOUR CLIENTS. writing is mine.
I'm a Registered Dietitian Nutritionist and have a PhD in Kinesiology. I'm also a Certified Intuitive Eating Counselor and weight-inclusive dietitian.
I had my own virtual private practice until I decided to start focusing on writing.
In my private practice, I struggled to stay on top of all the writing and content creation everyone says you "should do." If you're struggling to keep up, I've been there.
When I started writing for other dietitians, they were getting great results – the blogs were being read, their audiences were growing, and their page-one results were increasing! All great stuff in the world of marketing and SEO!
But, I didn't know how to truly mimic their voice. The copywriting still sounded like me. I wanted to make sure it still sounded like the client was doing the writing.
Once I became a Certified Brand Voice Specialist, I had the tools to quantify and mimic writing styles and brand voices. It's a game-changer!
Now I can help you pinpoint your brand voice – a voice that aligns with your values and goals. We can crate copy that will draw people to you.
Let's work together to pinpoint your brand voice and get your message out into the world!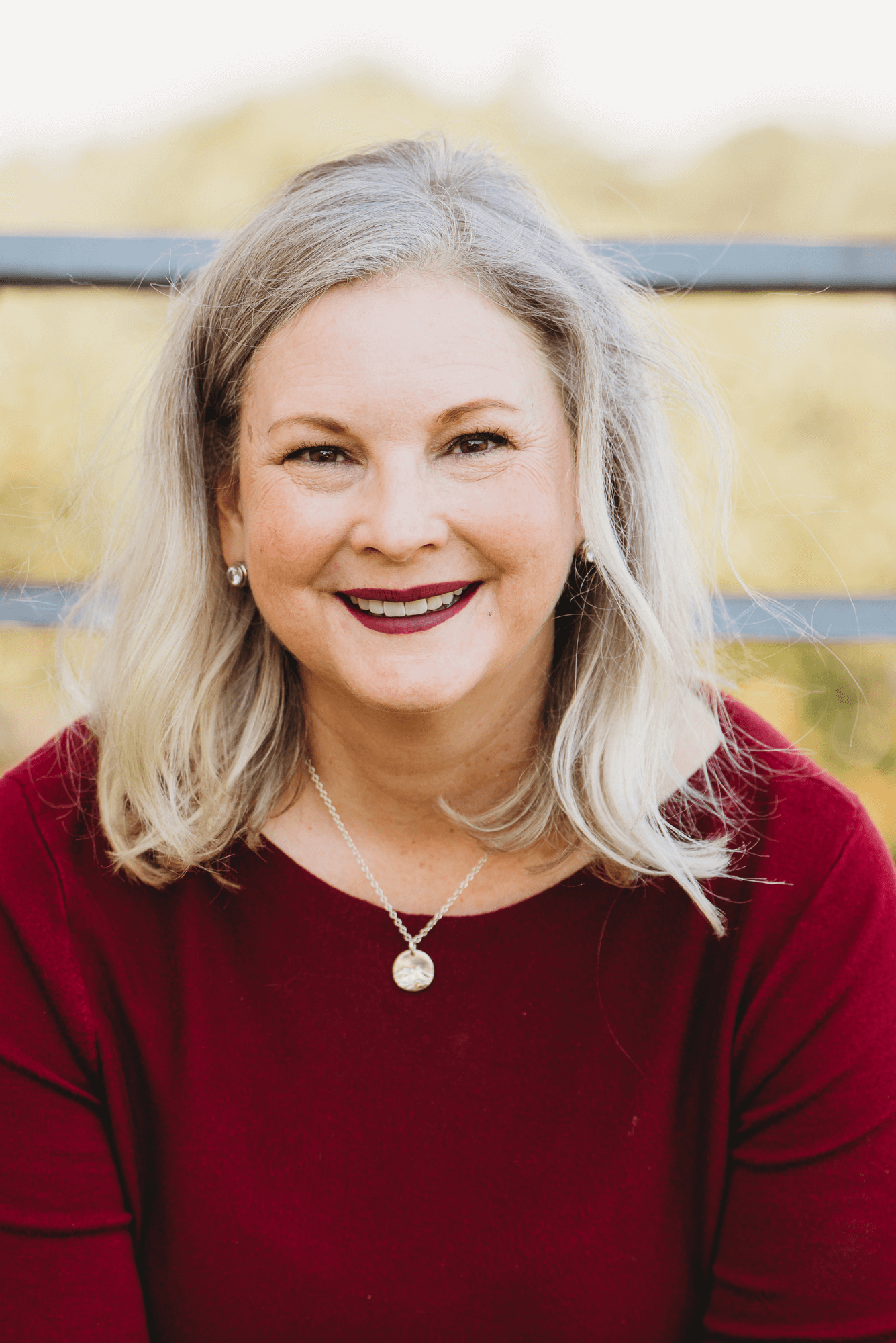 get started with dr. penny writes
HAVE A CALL
Set up a call with me by clicking on the "Let's Talk" button below. During the free call, we'll review the goals for your business and how we can work together to make them a reality. (This won't be a high-pressure call. Promise!)
contract and proposal
If it makes sense for us to work together, you'll receive a contract and detailed proposal with options for working together. If you have any questions, we'll work through them so that we're both clear on the project and timeline.
get started
I'll jump into the project and keep you updated on the progress.
Pinpoint Your Brand Voice
If you've been unsure about brand voice, we're going to make sure you never have that lingering "what if" feeling about your writing again.
Step 1: In a 3-hour call, we'll start with my proven voice finder program. This fun exercise helps you target what's essential about your brand. 
Step 2: Taking what we learn from the voice finder exercise, we'll identify which of the nine voices fits your brand (and what your second and third voices are too). You'll learn all about your brand voice and how to make it your own and make it feel authentic to your business.
Step 3: I'll also show you the tool I use to mimic other peoples' voices. You'll know the exact parameters to hit to make your writing consistently sound like you. This process also includes documenting the aspects of your brand voice. It's essential to be able to recreate your voice every time you write. 
Step 4: Rewriting and more rewriting. We'll workshop a piece or two of your content to match your new brand voice. That way, you get the experience and learn how to make it happen on your own.
Step 5: Follow-up review. We'll meet again in two to four weeks to see how things are going and any questions you've got. If you want additional eyes on some content, this is the time to bring it, and we can work through it and make it perfectly match your voice.
After this process, you'll know what your brand voice is, how to measure it, and how to consistently recreate it. You'll never have that "something isn't right" feeling again.
What's Included:
A 3-hour call to pinpoint your voice, including rewriting one or two pieces of content to match your new brand voice

Documentation of the parameters for recreating your voice

A 50-minute follow-up to answer any questions and assist with editing content to match your brand voice
Pricing: $550
How It Works:
Set up an initial call. We'll talk and decide if we're a fit for each other. 

Sign the contract and proposal, and pay the invoice.

Set up your 3-hour brand voice call.

Within 3 months, set up your follow-up 50-minute call.
Get Found and Build Trust bundle 
Your website is up, but your ideal clients aren't finding you. What's the deal?
Although many "marketing gurus " claim that blogs are dead, in reality, blogs are still a critical part of establishing an online presence and getting found. Blogs help people find your website, show off your expertise, and allow your ideal clients to get to know you.
It isn't just about publishing a bunch of blogs and then nothing for months. It's about consistency. That means a minimum of two blogs a month. Four blogs a month make Google even happier.
I hear that groan, "Four blogs? When am I going to find the time to write four blogs?"
That's where I come in. I'll start by conducting a mini-SEO review of your website. This identifies things we can do to improve your ranking and provide ideas for blog topics.
Next, we'll work together to establish a blogging strategy and choose topics.
Then, I'll write professional, evidence-based, SEO-optimized blogs you can publish on your website on a weekly schedule.
Once you've got your blogs published, it's time to let the world know they're there. That's why you also get a blurb to include in your newsletter with each blog.
You also get text for a social media post, so all you have to do is copy/paste onto your favorite image and publish it on the social media channel of your choice. Easy!
Combining social media posts and newsletters with your blogs means your blogs will get more traffic. Google likes traffic. The more traffic you push to your website, the easier it is for Google to show it when people are looking for what you do.
It's the content creation "Easy" button!
What's Included:
One-time mini-SEO audit to help set a content plan

4 blog posts per month

4 newsletter blurbs (one with each blog post)

4 texts for social media posts (one with each blog post)
Pricing: $1400/month*
How it works:
Set up a call. We'll talk and decide if we're a fit.

Sign the contract and proposal, and pay the initial invoice.

I'll get started on your website's SEO review so we can set your blog strategy. There's no need to wait!
*If you're not ready to jump in with four monthy blogs, we can start with fewer.
Website copy – price Based on the project
Your website is your potential client's first interaction with you – but only of they can find it. If your website copy isn't getting found or people aren't signing up for your lead magnet or making appointments, then it's time to revise your website.
I'll start by ensuring it is SEO-optimized so your site is found when someone searches for what you do.
Then, the text on your website needs to speak to your ideal clients and push them toward your goal, like downloading your lead magnet or making appointments. 
Ready to make a change? To get started, just click the "Let's Talk" button below.
LANDING PAGES – price Based on the project
Got something to sell, and the thought of putting together a webpage for it making you want to shelve the project? Fear not! I'll help you create a landing page that converts readers into buyers.
No more worrying about what to say and how long to make it. I'll provide the text for the landing page that can be used in any tool you choose.
Ask about bundles and retainers for a long-term relationship