PENNY WILSON, PHD
I am Penny Wilson, PhD, RDN. I help you develop the mindset and techniques so you never diet again.
In addition to being a Registered Dietitian Nutritionist, I have a PhD in Kinesiology. This combination provides me a deep knowledge of nutrition and how the human body works.
I'm also a Certified Intuitive Eating Counselor. This means that I've completed all of the requirement necessary to gain this certification which included readings, coursework, and supervision.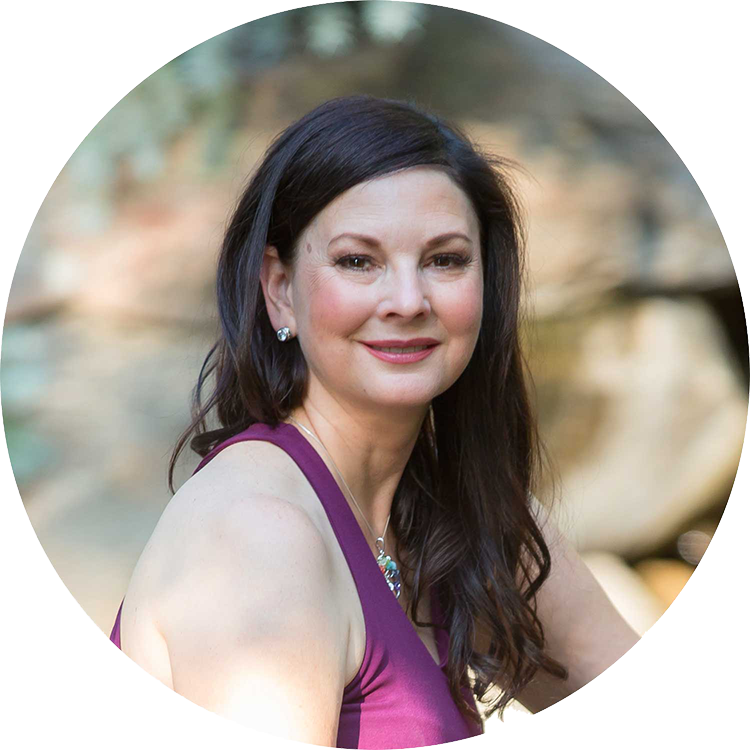 Where it all started. . . .
It is hard to say where it all started. I don't remember my first diet. I do remember being body shamed by schoolmates and family in elementary school. I do remember dieting in high school to achieve the "ideal weight" I found somewhere. Little did I know then the "ideal weight" was far from ideal from ideal for my body.
I continued occasionally dieting, or at least watching what I ate, in college. After graduating, I started racing bicycles. I never understood why, despite all the working out, my legs just seemed to get bigger and bigger even though I was really watching what I ate.
After working for a while, I went back to school to become a Dietitian. During my schooling I learned all about calories in vs. calories out, nutrition for medical conditions, and about helping clients lose weight.
I've been in and out of school, working, and having a private practice. All the while trying off-and-on to lose weight. There's pressure as a Dietitian to look a certain way. This "ideal" is not how my body looks. I also found it almost impossible to help my clients with weight loss.
 Stepping out of the box. . . .
In the last couple of years menopause hit. I thought I'd gotten through it just fine until in what seemed like a couple of months I gained some weight. My clothes wouldn't fit anymore! And, I went on another diet.
After a couple of weeks of being on the diet and being hungry without seeing the scale move (again), I threw in the towel. After eating enough to get full, I started looking around and found Intuitive Eating – again. I had found it a while back, read about it, thought about it, and turned away from it because I thought that it wouldn't work.
After looking at it again, re-reading the book, embracing the 10 Principles, working through the workbook, and going through the process to become a Certified Intuitive Eating Counselor, I've finally gotten peace with food and am loving the latest version of my body.
Working with athletes. . . .
In the past, I worked with a lot of, primarily, endurance athletes. My sports nutrition clients include a wide variety of athletes including those walking their first marathon to experienced professional triathletes completing Ironman distance events and Olympic athletes. I was the dietitian for the Houston Rockets and the Sugar Land Skeeters (an independent, minor league baseball team).
I raced bicycles on both the road and velodrome (a bike track) in the mid-1990s, ran five marathons including Houston, the Marine Corps Marathon in DC, the Paris Marathon, the New York Marathon and the Goofy Challenge at Disney World. I completed numerous triathlons including a 70.3 distance race. Now, I'm transitioning to trail running with my dogs Baker and boomer, hiking, cross-country, and downhill skiing.
 Community involvement . . . .
I'm a member of the Vail Rotary Club and have volunteered with numerous non-profits in both Houston and Colorado.
For more information on the difference between a "Registered Dietitian Nutritionist" and "Nutritionist" or learn more about Integrative and Functional Medicine, see our Frequently Asked Questions page.